Joshua Campaign is an Organization that cooperates with Christian Churches, Denominations, Associations, Ministries and Movements throughout the World.
The mission is to take the Gospel to the most remote areas on our planet and the vision is: "A chance for every human being!"
Today, Joshua Campaign has offices in California, Ethiopia and Sweden, and many partners around the world.
Since the organization started, millions of people, mostly in Ethiopia, have heard the Gospel for the first time in their lives. A large part of these have happily given their lives to God. More than 3.8 million people have received a follow-up book on salvation.
Evangelical Christianity in Ethiopia has grown from about 2%, at the fall of communism around 1992, to around 20% of Ethiopia's population today. Together with the rest of the Body of Christ, Joshua Campaign has been involved in spreading the Gospel throughout the country.
Through those outreach campaigns, Joshua Campaign reaches hundreds of thousands of people every year. These people are guided to continued education in the local church. Each campaign costs around $25,000 to accomplish.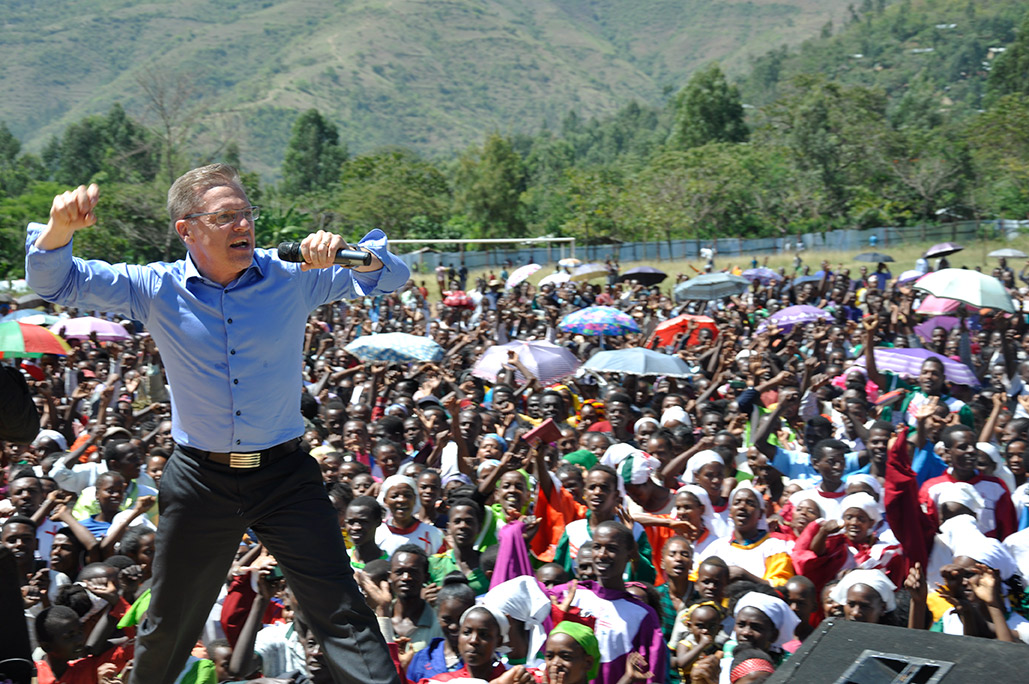 have been responsible for Joshua Campaign Ethiopia since 2007, and are also responsible for the office in Sweden.
After a fourteen-year commitment to church planting in former Soviet Union, they came to Ethiopia in 2005 and were even then involved in church planting.
As a newly married couple they started to serve in a Faith Movement Church in Borås, Sweden and were simultaneously involved in the mission to the former Soviet Union. As Church-building pioneers, they first came to Siberia, where they worked all over the continent and then in Baku, Azerbaijan. Then they have served God in many countries and in many places, mostly in former communist countries. They can look back at very good fruit of their work over the years.
After the first two years in Ethiopia, they came in contact with Joshua Campaign and added their own vision "Reach the unreached" and "Help the helpless".
Per comes from Borås, Sweden and has a background as a motorcyclist, but met God in the faith movement in the mid 80's.
Abbi was born in Ethiopia and came to Sweden in the early 80's when she was fifteen years old, leaving behind a life of poverty, misery and hard work. She was adopted by a Swedish family and there she experienced God's love and care. It led to a strong encounter with God, where she experienced how the Lord healed and made her totally free from hate and bitterness, as a result of her childhood. Instead, the Lord put in her heart a love and longing to share the Gospel and help the poor women and children in her former native country.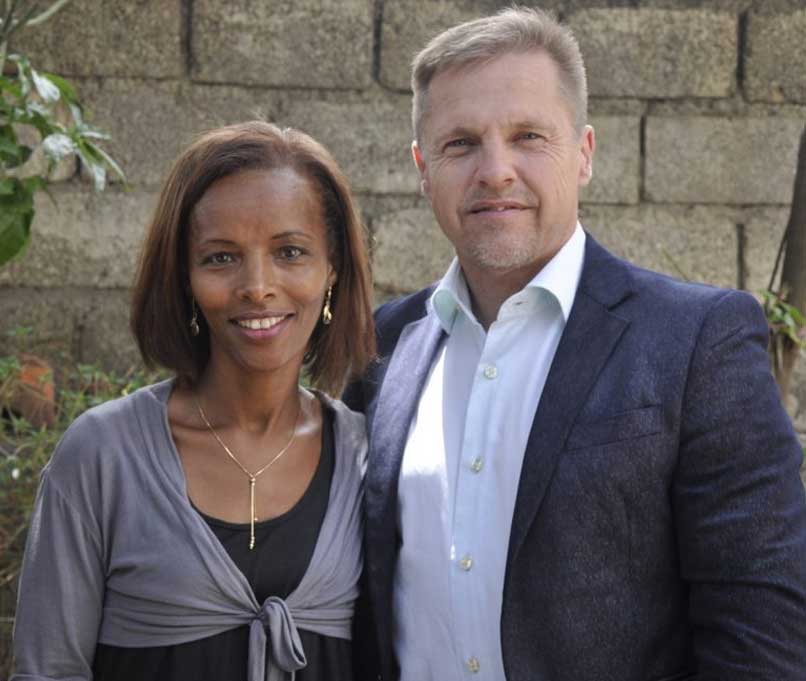 About
KARL & JENNIFER HARGESTAM
started Joshua Campaign in Ethiopia in 1997.
Karl is from Storuman, Sweden and has his roots in the Pentecostal Church. He left Sweden in the late 80's and began a mission in Tanzania. A vision and a mission to reach the unreached with Gospel led Karl to the United States and California to earn a helicopter license. There he met Jennifer and together they moved to Ethiopia in the early 90's. Karl was a helicopter pilot for the Swiss organization Helimission, aiming at taking the Gospel to completely remote places unable to be reached by land. In 1997, the vision led Karl to launch Joshua Campaign in Ethiopia.